Implementing and Evaluating a Pilot Therapeutic Music Program in the Intensive Care Unit
Keywords:
music, therapy, complementary therapy, intensive care
Abstract
Background: Therapeutic music has been shown to provide significant physical and mental health benefits to patients, yet limited information is available on the impact of live classical music in the intensive care unit (ICU) setting.
Objective: The purpose of this initiative was to implement and evaluate a therapeutic music program in the ICU.
Methods: A descriptive survey methodology was used to obtain information from volunteer musicians and clinical nurses. Researchers used a 12-item anonymous web-based survey to collect information on the therapeutic music program's acceptability, appropriateness, and feasibility. The survey also included questions addressing potential barriers to and facilitators of implementing therapeutic music in the ICU.
 Results: A total of 15 nursing staff and 6 volunteer musicians completed the online survey. Of the 15 nurse respondents (9 clinical nursing staff, 3 advanced practice, 3 other), a majority (n=10, 66.7%) identified that therapeutic music was acceptable in the ICU. Similarly, a majority (n=11, 73.3%) indicated that therapeutic music was appropriate and feasible. Of the volunteer musicians, all (n=6, 100%) identified several factors that helped to facilitate the program including having an upright piano with large casters (wheels) for enhanced mobility to play music. Most (n=5, 83.3%) identified having a patient and family-centered care environment and supportive ICU staff, and four (66.7%) identified private ICU rooms and trained musicians as useful. Several barriers were also identified, including severity of patient illness and infection prevention concerns (n=5, 83.3%), space limitations in the ICU and patient privacy concerns (n=2, 33.35%), and patients being asleep (n=1, 16.75%).
Conclusions: The results of this initiative indicated that therapeutic music in the ICU was rated as acceptable, appropriate, and feasible. Volunteer musicians reported the ability to provide live music in the ICU to be a beneficial and enjoyable experience. The program has been transitioned to a virtual format using a large iPad on wheels due to COVID-19-related visitation restrictions.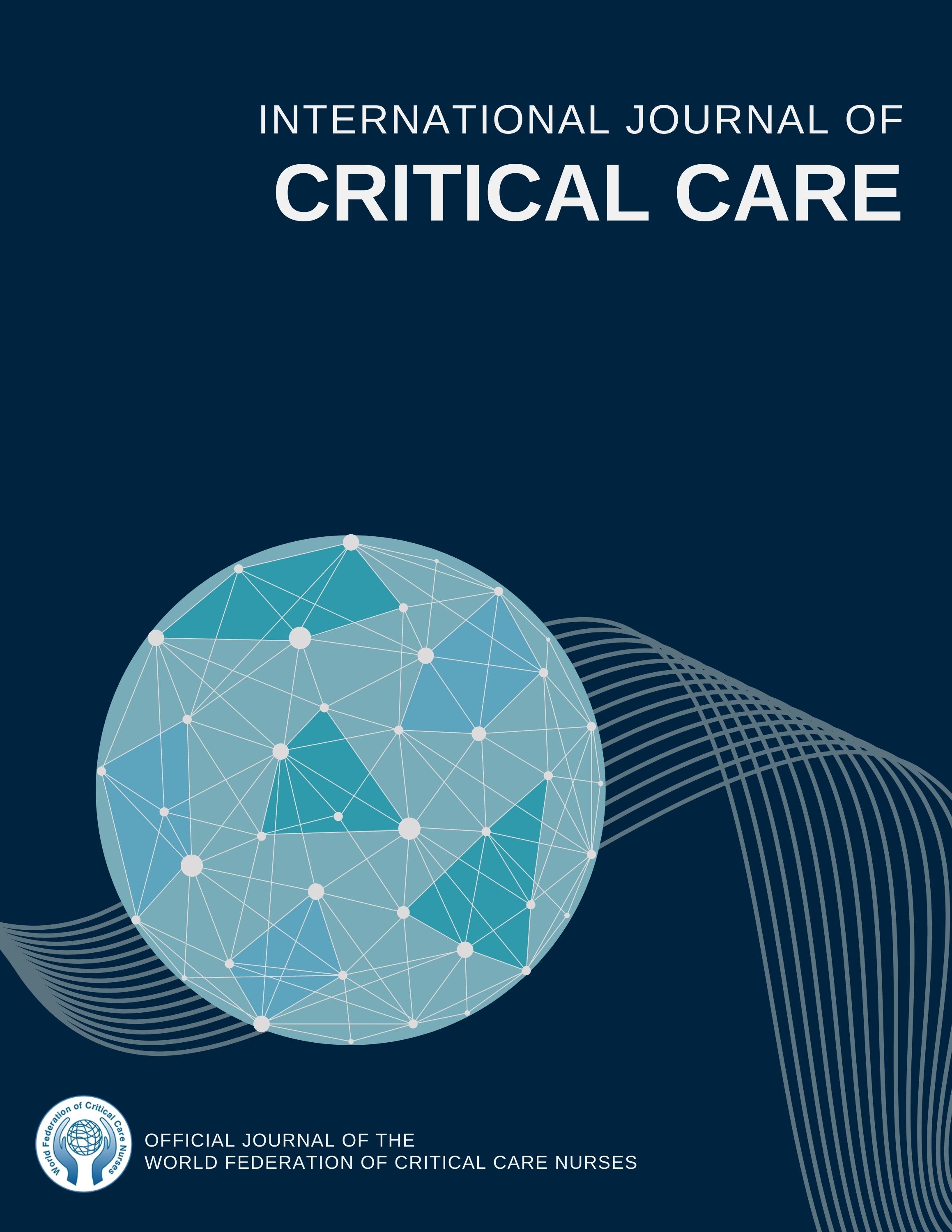 Downloads
How to Cite
Schlesinger, J., Pearson, M., O'Briant, D., Bose, J., Yang, S., Li, J., Rice, T., & Kleinpell, R. (2022). Implementing and Evaluating a Pilot Therapeutic Music Program in the Intensive Care Unit. International Journal of Critical Care, 16(2), 45–55. https://doi.org/10.29173/ijcc44
License
Copyright (c) 2022 Joseph J. Schlesinger, MD, FCCM, Melissa Pearson, DNP, AG-ACNP, FNP, ENP, Deborah O'Briant, DNP, RN, Javin Bose, Sean T Yang, Judy Li, Todd Rice, MD, MSc, Ruth Kleinpell, PhD, RN, FCCM
This work is licensed under a Creative Commons Attribution-NonCommercial 4.0 International License.